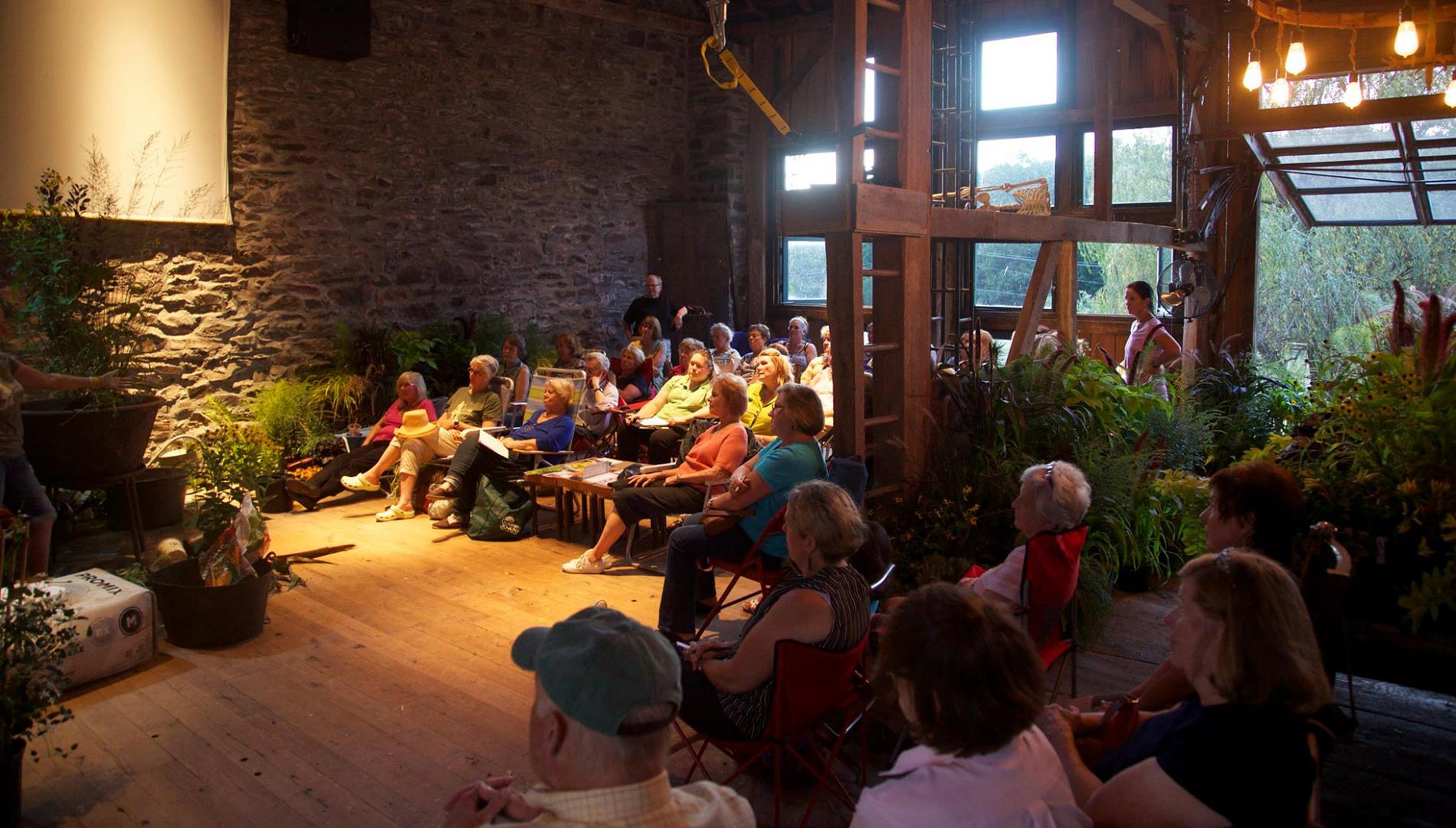 Do you want to know more about your garden?
Do you have a green thumb, or wish you did? Dirty Girl Gardening offers friendly, expert consultation and garden coaching that is individually tailored to your needs.
Walk your property with Leslie Bean and discuss your wants, needs, likes, dislikes, dreams for your garden large and small, and what you hope to accomplish this season and next. A wealth of information can be communicated in just one meeting. And if you choose, Leslie can return with carefully crafted plans and detailed instructions on what and how to plant, recommendations about soil amendments and mulch, maintenance and pruning schedules.This coaching can be ongoing, and include return visits on a regularly planned schedule to check in on your gardens and give specific seasonal advice. Expert attention that thoughtfully considers the individual conditions and assets of your property and your gardening style. Please inquire via email for more info.
Hands-on classes are held at Leslie's extensive home garden in Bucks County, or at the location of your choice. Gather a group of friends, neighbors, or employees and schedule a fun, unforgettable event that will provide a lifetime of new skills. Curriculum is tailored to meet your specific skill level and goals. Contact Leslie to find out more, and get ready to roll up your sleeves.
THE ARTFUL CONTAINER
Leslie teaches the art of creating a successful container planting from the ground up. Topics include choosing the right vessel for the right location, proper soil mixture and amending soil, how to plant, how to arrange plants, what you need to know when choosing plants, blending of textures and colors with foliage and flowers, proper care and maintenance including fertilizing, watering and pruning.
Current course list:
Seasonal Accents (Spring, Summer, Fall, Winter)
Succulent Planting
Herbs and Medicinals
All-foliage Composition
Perennial Pots
GENERAL GARDENING CLASSES
These classes focus on a wide variety of topics and are fully customizable for your location and interests. Great for neighborhood groups or clubs who are interested in sustainable gardening, organic alternatives to conventional care, property reclaimation, or simply a fun, instructive afternoon that you'll talk about for years.
Current course list:
Organic Gardening/Property Maintenance
Pruning Basics and other custom-created classes
General Information: Pricing for classes varies depending on class type and materials needed, and class length can be tailored to fit your timeframe. A typical container class is at least 2 to 3 hours. A deposit is required at the time of booking to secure the date. Full payment of the remaining balance is due 15 days prior to the class. If class reservation is cancelled less than 30 days before the scheduled date for any reason, the deposit will not be refunded.
Looking for an engaging and informative speaker for your next club meeting, social event, or educational series? Bring Dirty Girl Gardening to your home or meeting space to share knowledge and expertise in a lively and fun lecture format. These aren't your typical off-the-shelf lectures. Leslie brings her unique eye and years of local experience, providing experience-based guidance and forward-thinking insight on sustainable practices for today's gardeners.
Topics list: Organic Gardening Basics; Proper Pruning; Sustainable Design, Planting, and Maintenance; and Container Plantings. The Container Plantings topic includes a live demonstration of Leslie planting a container in front of your group. Only Leslie will get her hands dirty, the audience will glean knowledge through observation. The container topics are drawn from the Artful Container course list above.
General Info Pricing is based on the topic chosen as well as the amount of time the lecture will take. A basic speaking-only lecture would be 1 hour. The Container Demonstration will take 2 hours, with an additional hour allowed for questions. A deposit is required at the time of booking to secure the date. Full payment of the remaining balance of the program fee, including travel expenses, is due upon completion of the program. If the program is cancelled less than 30 days before the presentation date for any reason, the deposit will not be refunded. Thank you for your interest in Dirty Girl Gardening coursework! © 2022 Dirty Girl Gardening.